About Kaseya
Kaseya provides essential IT management software that allows Managed Service Providers or Internal IT teams to succeed. Their suite of products has been designed to help save time, money and enable MSP's and Internal IT teams serve their customers more effectively.
The search
With the business targeting an exit event in the next 12-24 months, Kaseya were looking to appoint a commercially orientated GM EMEA who could take responsibility for driving new client acquisition, enhancing the account management function and scale up the team across the EMEA region.
360Leaders introduced a shortlist of 5 candidates within a 5 week period with Kaseya deciding to progress and interview with 4 out of the 5.
The hire
The successful candidate, Ronan Kirby, has a track record in supporting US software businesses in scaling across Europe. Most notably, he supported the growth journey of NGINX over a 3 and a half year period, building a team from 0 to just shy of 100 people and successfully supported the business through to exit into F5 Networks.
The impact
We continue to measure the impact that Ronan has in his new role at Kaseya.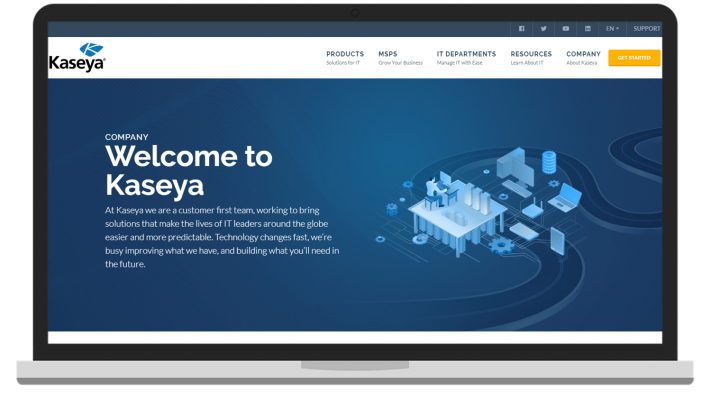 Category:
Location:
Search Scope:
Role:
Consultant:

"Ronan's experience as a business leader coupled with his technical expertise and in-depth understanding of technology marketplaces makes him ideally suited to this role. He has an outstanding track record of success growing businesses within the software industry and brings with him over 20 years' experience building and leading sales, business development, marketing and go-to-market teams for some of the world's most innovative companies. Under Ronan's leadership and with the support of our existing EMEA managers and teams, I anticipate doubling our expansion in this market over the next 12 to 18 months."

Kaseya appoints EMEA lead to "super-charge" growth
7 November 2019