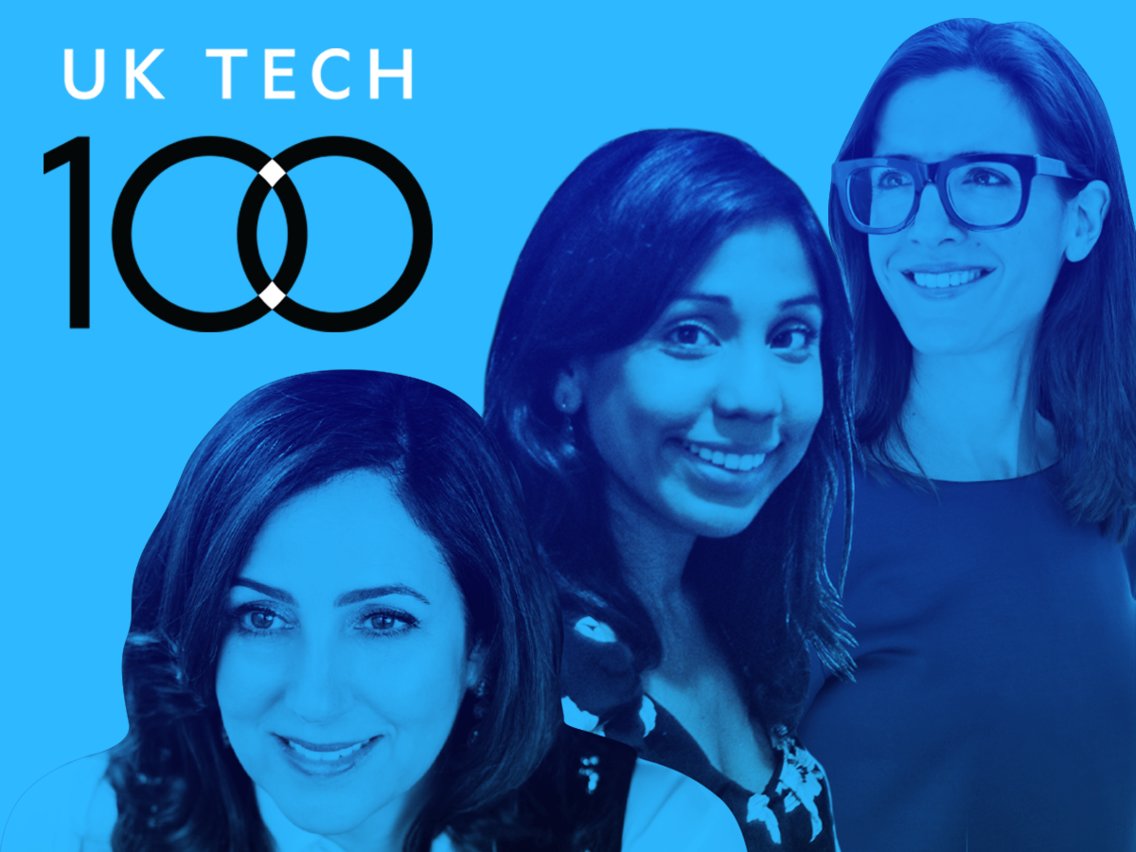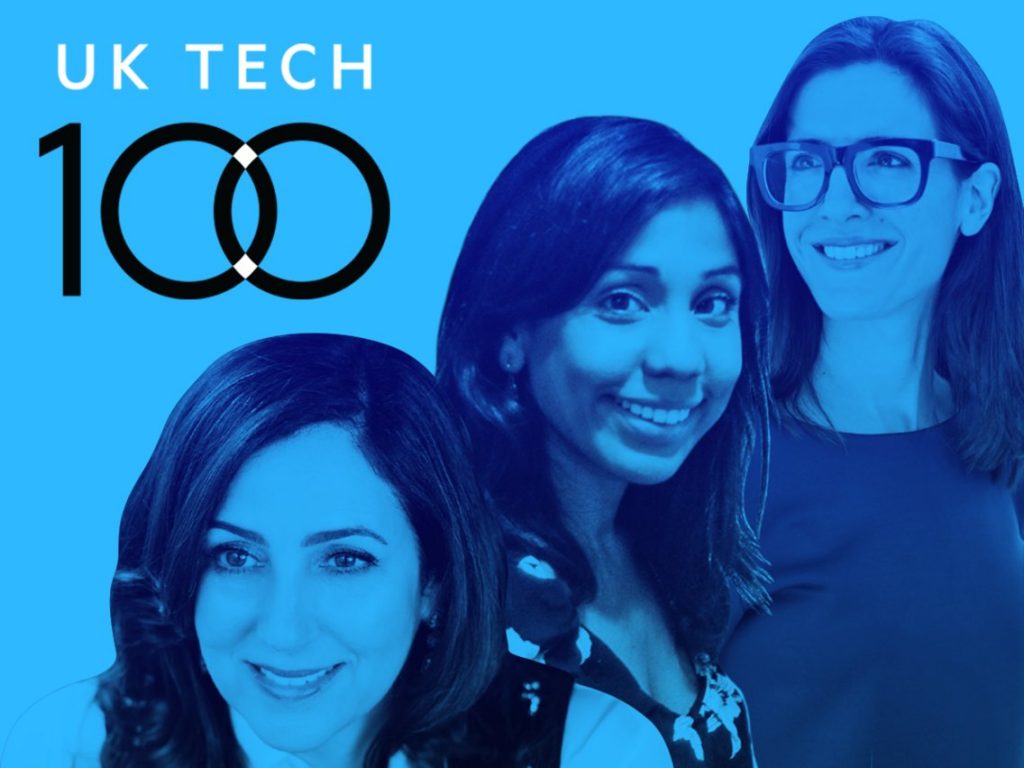 This week Business Insider published the 2018 UK Tech 100— a ranking of the 100 coolest people in the UK tech scene.
It celebrates the vibrant array of people working to scale companies, develop exciting new research, and shed light on the latest advances (and scandals) in the industry.
As well as the main ranking, Business Insider is highlighting the women doing extraordinary work in the UK technology sector. There are 38 of them in total and they are ranked below in ascending order.»
38. Sharon White, Ofcom CEO has tech in her sights
Sharon White is a regulator who commands respect in the media industry.
She has taken BT to task over improving the UK's high-speed broadband network, as well as taking on a huge new role in keeping the BBC in check.
And it looks like firms like Facebook, Twitter, and Google are now in her sights. In an article for The Times in July, White said the "argument for independent regulatory oversight" over these firms "has never been stronger."
She followed this up with a speech last month, in which she outlined a proposal to impose financial penalties on social media firms that fail to remove offensive content in a timely manner.
With the government poised to set out its position on internet safety in a white paper this year, Ofcom could well be handed even more powers.
Headcount: 868
37. Hadley Beeman, the NHS's brand new head of tech
Hadley Beeman was brought on board by health secretary Matt Hancock to modernise the workings of the NHS.
She divides her time between advising the government and working on the architecture of the world wide web with Sir Tim Berners-Lee and others at the World Wide Web Consortium.
In other words: No one could accuse her of not thinking big picture.
Twitter: @hadleybeeman
36. Emily Spaven, a veteran journalist trying to shake up LinkedIn
Emily Spaven is a veteran British technology journalist — from working as managing editor of cryptocurrency news site CoinDesk to calling the shots at UKTN, a UK-focused tech outlet.
But a little over a year ago she took on a new challenge, and became the UK News Editor for LinkedIn, the Microsoft-owned professional network, where she now works on the UK Daily Rundown news service and is, in her words, "on a mission to increase the amount of quality content and conversations on LinkedIn." She is currently on maternity leave.
Headcount: 11,900 (across all of LinkedIn)
Twitter:@emilyspaven
35. Maisie Williams, the "Game of Thrones" actress fighting nepotism in entertainment
"Game of Thrones" star Maisie Williams has partnered with her director friend Dom Santry to create an app with noble ambitions.
Available on iOS, Daisie aims to combat a "who-you-know" culture in the creative industries by connecting people and hosting interviews with big name actors, musicians, and designers. And evidence suggests it's popular, with a long waiting list to join the app.
Williams was in San Francisco in July talking to investors about the app and has already secured funding from undisclosed venture capital firms. Talks with other backers continue.
Headcount: 16
Twitter: @Maisie_Williams
34. Eileen Burbidge, the early Skype employee with many tech hats
Eileen Burbidge is a household name in the UK technology industry. After stints at Yahoo!, Skype, and Apple, Burbidge got into tech investing and today she is a partner at Passion Capital, which has backed mobile banking app Monzo and cybersecurity firm Digital Shadows.
When she's not hunting for the next billion-dollar startup, Burbidge juggles a number of other roles, including chair of Tech City UK, member of the Prime Minister's Business Advisory Group, and a fintech envoy for HM Treasury.
Total amount raised: $129 million (£98.9 million)
Headcount: Less than 10
Previous rank: 13
Twitter: @eileentso
33. Fat Llama cofounder Rose Dallas, winning investment from Y Combinator
Rosie Dallas is a cofounder at Y-Combinator-backed startup Fat Llama.
Fat Llama is a little like Airbnb, except for spare, expensive stuff you might have lying around. The idea is that you hire out your instruments, professional camera kit, or even your drone to punters in exchange for money.
It's famously difficult for marketplace startups to succeed, but founders Chaz Englander, Owen Turner-Major, and Rosie Dallas have won the backing of big-name investors such as the prestigious Y Combinator, Atomico, and new VC Blossom.
Total amount raised: $13.1 million
Headcount: 45
32. Young, ambitious, and highly networked investor Ophelia Brown
Ophelia Brown can't say much about her venture capital fund, Blossom Ventures, in public. She and her partners are in the process of raising up to $100 million for their first fund and, until it closes, her lips are sealed.
Still, we know that Brown has attracted a roster of talent from her time rotating around some of Europe's most respected investment firms. She has recruited a former colleague from Index Ventures, Imran Ghory, and also spent time at early-stage investor LocalGlobe. Her other partners are former Uber executive Candice Lo and Deliveroo CTO Mike Hudack.
Total amount raised: Aiming for $100 million (£76.8 million)
Headcount: 4
Twitter:@ophelia_brown
31. Ingrid Lunden, TechCrunch's one-woman scoop machine
Ingrid Lunden is a news editor at TechCrunch, and one of the best-sourced journalists around. Her outstanding scoops over the past 12 months include Apple acquiring Shazam and tracking down the man who deactivated Donald Trump's Twitter account.
She puts the scooping down to immense hard work, resourcefulness, and the ability to team up with her fellow writers at TechCrunch. She lives by the adage that a journalist is only as good as their last story.
Twitter:@ingridlunden
30. Tamara Rajah, set up the first online shop for people living with cancer
Tamara Rajah founded Live Better With, an online shop for people living with cancer. You can shop by need, from nausea, to hair loss, to help getting comfortable. Founded in 2015, Live Better With closed £7 million in funding this June.
Total amount raised:£11 million
Headcount: 18
Twitter: @Tamara_Rajah
29. Nicola Mendelsohn, the Facebook executive fighting cancer
Nicola Mendelsohn, Facebook's vice president for Europe, the Middle East, and Africa, went public this year with her battle against cancer after being diagnosed with a slow-growing follicular lymphoma in 2016.
The most senior Facebook executive outside of the US is not letting it get in the way of the job, however, as she continues to balance her work duties with treatment. She has cut back on travel and work outside of Facebook, and has said the company is understanding of her condition.
Beyond Facebook and coping with cancer, Mendelsohn is helping inspire female entrepreneurs through her #SheMeansBusiness programme, and has teamed up with education and networking organisation AllBright to help provide new skills for women making their way in business.
Headcount: 2,300 (in the UK)
Twitter: @nicolamen
28. Romi Savova, a young entrepreneur trying to make pensions manageable for millennials
Former Goldman Sachs and Morgan Stanley banker Romi Savova founded PensionBee in 2014 with the mission to make pensions "cool."
The digital platform helps people manage their retirement funds digitally and has over 12,000 active accounts and more than £150 million in fee-earning assets. Wall Street bank State Street is the company's biggest investor.
Savova has an MBA from Harvard and was named Entrepreneur of the Year at Computing.co.uk's Women in IT Excellence awards.
Total amount raised: Over £8 million
Headcount: 40
Twitter: @romisavova
27. Uber's policewoman, Helen Chapman
The past 12 months have heralded the deflation of Silicon Valley bravado and bluster, and Helen Chapman is one of the people holding a pin.
Chapman is the woman responsible for checking that black cabs and private hire taxis follow the rules for operating in London, meaning she was a key player in the decision to revoke Uber's operating licence last year.
Appearing in court during Uber's appeal this summer, and after her maternity leave, Chapman was forthright about the ride-hailing firm's "appalling" behaviour. Uber was since granted a temporary licence, but the firm knows it has to tow the regulatory line.
26. Alice Bentinck, the one-time McKinsey suit who reinvented herself as a savvy startup builder
Former McKinsey consultant Alice Bentinck has come to be highly regarded in the European startup and investment scene since she cofounded startup builder Entrepreneur First in 2011 with Matt Clifford.
Highlights over the course of the last year include a $12.4 million investment from LinkedIn cofounder and Greylock partner Reid Hoffman, as well as international expansion to Berlin, Hong Kong, and Paris.
EF has made several large follow on funding rounds in startups that have graduated from its six month programme, with businesses like Tractable, PiTop, and CloudNC all receiving capital from EF.
Total amount raised: Expected to be $200 million (£153.3 million) by end of September
Headcount: 75
Previous rank: 16
Twitter:@Alicebentinck
25. Meri Williams, the new CTO of Monzo
Tech is more important than ever at buzzy banking startup Monzo now that it is a full bank trying to coax customers into making it their main account.
The last thing it needs is a TSB-like IT disaster. The person charged with making sure it doesn't happen is Meri Williams. Williams, who came in as CTO in August, previously held senior technical positions at Moo and Marks & Spencer.
Her appointment is a boost for women in tech — still a minority in leadership positions — and she mentors fellow startups through investors Kindred Capital.
Total amount raised:£100 million
Headcount: 403
Twitter:@Geek_Manager
24. Poppy Gustafsson and Nicole Eagan, leading Darktrace to unicorn status
Poppy Gustafsson and Nicole Eagan's cybersecurity startup joined the unicorn club earlier this year after hitting a valuation of nearly $1.3 billion. Following a new $50 million raise last week, it is now worth $1.65 billion.
Backed by Autonomy billionaire Mike Lynch, Darktrace uses artificial intelligence to fight cybercrime against corporations. Darktrace calls it an "enterprise immune system," taking inspiration from the way the human body fights off disease.
The startup is headquartered in San Francisco and Cambridge. Its investors include KKR, Talis Capital, Hoxton Ventures, Summit Partners, SoftBank, TenEleven, Samsung Ventures, Invoke Capital, and Insight Venture Partners.
Total amount raised: $230 million (£175 million)
Headcount: 750
Twitter:@PoppyGustafsson
23. Phoebe Hugh, an InsurTech entrepreneur looking to take the pain out of finding the right cover
Hugh is the CEO and founder of Brolly, an AI-powered insurance aggregation tool. Aged just 28, Hugh enrolled in startup programme Entrepreneur First after a getting a job on Aviva's graduate recruitment scheme.
She launched Brolly in 2016 and the startup last year raised £1 million from backers including Peter Thiel's Valar Ventures.
Total amount raised: $2 million (£1.5 million)
Headcount: 6
Twitter: @phoebe
22. Carolina Brochado, investing Atomico's millions into marketplaces
Venture investors tend to be a terrifyingly urbane bunch, but Brochado perhaps stands out for her proficiency in Portuguese, Spanish, and French.
One of a number of prominent female investors featured, Brochado led deals this year into a startup on this list, marketplace firm Fat Lama, as well as Spanish transportation startup OnTruck.
Total amount raised: $1.5 billion (£1.2 billion) under management.
Twitter: @ctbrochado
21. Cécile Frot-Coutaz, "The X Factor" producer heads to YouTube
At Fremantle Media, Cécile Frot-Coutaz is one of the most senior TV production bosses in Europe, running an empire that makes shows like "The X Factor" and "Idol" and generates revenues of €1.47 billion (£1.3 billion).
She was poached by YouTube in March to become the video streaming service's Europe, Middle East, and Africa boss. She's yet to arrive at YouTube, but will draw on her experience of building big channels around TV shows to help the firm grow its Premium subscription service.
YouTube is already working with the UK production sector. Its new show "Origin" will launch in November on Premium and is made by Left Bank Pictures, which makes "The Crown" for Netflix.
20. Martha Lane Fox, the British businesswoman giving the public a louder voice in shaping tech
Martha Lane Fox was Brent Hoberman's partner in crime at travel deals website Lastminute.com, which was sold in 2005 for £577 million.
The British businesswoman is now the founder and executive chair of Doteveryone.org.uk, a charity campaigning for a fairer internet, while also building a movement for responsible technology.
Lane Fox also sits on the boards of Twitter, Donmar Warehouse, The Queens Commonwealth Trust, and Chanel.
Headcount: 11-50
Previous rank: 76
Twitter: @marthalanefox
19. Laurel Powers-Freeling, the banker whipping Uber's UK business into shape
Veteran banker Laurel Powers-Freeling became Uber's first UK chair last November two months after the ride hailing company lost its operating licence in London.
Powers-Freeling proved to be influential, introducing governance changes internally that helped Uber to get its licence back.
Prior to Uber, the Michigan-born businesswoman was CEO of Marks & Spencer's banking division, M&S Money, and a senior adviser at the Bank of England. She's also worked at American Express, McKinsey, Morgan Stanley, and UK fintech startup, Atom Bank.
Total amount raised: $21.7 billion (£16.7 billion)
Headcount: 18,000 globally
18. Jessie Link, overseeing video engineering at Twitter and getting more girls into coding
Twitter UK hired Jessie link as its head of engineering in 2016, but that's not all. She's also head of video engineering, responsible for leading a team of engineers building the tech behind live videos, Periscope, and video on-demand.
Considering Twitter has been trying to move into video in a big way, striking video deals left right and centre, this makes Link a major player.
She's also lent her skills to a few projects teaching coding to girls, including hosting Code First sessions and forging partnerships with Geekettes.
Headcount: 120
Twitter: @mad_typist
17. Reshma Sohoni, one half of the London duo spotting startup winners early on
One of London's best-known tech investors, Seedcamp cofounder Reshma Sohoni has been busy investing some of the £100 million she's raised with Carlos Espinal into early stage startups across Europe over the last year.
Seedcamp's mission is to back world-class founders attacking large, global markets and solving real problems using technology. Espinal and Sohoni have backed 275 startups to date and many of them have gone on to successful exits, while one or two (e.g Revolut and Transferwise) have become billion dollar businesses.
Total amount raised: Over £100 million
Headcount: 10
Twitter:@rsohoni and @cee
16. Eléonore Butler, a VC braving crypto
European investors have largely kept their powder dry when it comes to investing in cryptocurrency-related startups, mostly because there are so few legitimate businesses out there. Butler was one of the first to plant a flag, leading Draper Esprit's investment into crypto wallet startup Ledger in January.
Total amount raised: £570 million ($743.3 million) under management
Twitter:@ele_butler
15. The woman teaching Alexa, Dr Catherine Breslin
Breslin is a manager at Amazon's secretive team of Alexa developers based in Cambridge.
Amazon doesn't say much publicly about what that team gets up to, but it is pretty crucial to Alexa's development, reporting directly to the voice assistant's chief scientist, Rohit Prosad. The team brought Alexa to Amazon's FireTV and Fire tablet, and expanded Alexa outside the US.
Breslin herself is outspoken on issues of diversity, talking about why she chose to stick with engineering even as the tech industry remains hostile to women.
Twitter:@catherinebuk
14. The new generation of venture capital investors, Evgenia Plotnikova and Joyce Liu
It was disappointing last year when pro-diversity group Diversity VC published research showing that just 13% of decision-makers at venture capital firms are women.
But that has galvanised the industry into action, with Evgenia Plotnikova joining Dawn Capital in March as a principal. She joins another rising star, Joyce Liu, who took up a role the previous year.
Plotnikova previously worked at Atomico, where she focused on investments on the continent. She's fluent in Russian and French.
Liu has led Dawn's investments into Templafy and Hoxhunt and, in her own time, is backing female-founded software businesses as an angel investor.
Total amount raised: £300 million under management
Headcount: 10
Twitter:@evplot, @jliuster
13. The woman building Snap outside the US, Claire Valoti
Valoti is among the hallowed ranks of former ad executives who have landed a high-profile job at a Silicon Valley giant.
As the international VP of Snap, and its most senior executive outside the US, Valoti is responsible for bringing home the bacon from international markets.
She poached Facebook's Ed Couchman to head up the UK business and, according to Snap's second-quarter earnings, international now represents a third of total revenue.
Headcount: 140+ in London
Previous rank: 38
Twitter: @clairevaloti
12. Claire Novorol, chief medical officer of exciting healthtech startup Ada
Novorol is one of an impressive new breed of entrepreneurial doctors in the burgeoning area of health-tech.
Ada essentially wants to be a patient's first port-of-call for information instead of Google, using machine learning and asking questions about symptoms to determine what might be causing any issues. The Ada chatbot isn't meant to replace doctors, but might stop patients freaking themselves out with inaccurate information.
Ada's Chief Medical Officer Novorol, herself a doctor, says she always had the entrepreneurial inclination.
Total amount raised: $67 million (£51.4 million)
Headcount: 120
Twitter:@clairenovorol
11. Nina Kristensen, the gamer who sold to Microsoft
Kristensen is a cofounder at Cambridge-based gaming studio Ninja Theory, where she heads up the development team.
A few years ago Ninja Theory was struggling to stay afloat, but this year it came exploding back into the industry with "Hellblade: Senua's Sacrifice."
"Hellblade" was affordable but looked like a top-of-the-line blockbuster game. It received praise and awards for its gameplay, its gripping visuals, and its thought-provoking examination of psychosis. As a result, Ninja Theory was bought by Microsoft back in June to boost its Xbox exclusive games division.
Headcount: 100
10. Tania Boler founded a kegel app company and struck up a partnership with the NHS
Who knew you could techify pelvic floor exercises? Tania Boler did. Boler cofounded and is CEO of the startup behind Elvie, an app paired with a device that helps women do kegel exercises.
Elvie raised £5 million in funding in March 2017, and this year the firm forged a partnership with the NHS to help tackle urinary incontinence.
Total amount raised:£11.6 million
Headcount: 35
9. Luciana Lixandru, tech investor and Deliveroo superuser
Accel partner Luciana Lixandru was probably one of the first people in the UK to use food delivery startup Deliveroo, and ended up helping to lead her firm's investment into the fast-growing company.
Well-liked among her peers, Lixandru is among the new breed of female investors breaking the pattern of male-dominated venture capital in the UK.
Total amount raised: $2.5 billion (£1.9 billion) under management
Twitter: @LucianaLix
8. Elizabeth Denham, Britain's top data cop
It's been an eventful year for Britain's information commissioner, who has taken a leading role in investigating Cambridge Analytica and Facebook over a data breach that impacted 87 million users.
The 18-month probe culminated in her office slapping Facebook with a maximum fine of £500,000 for failing to ensure Cambridge Analytica deleted user data. It may be paltry in the context of Facebook's giant revenues of $40 billion, but it was a chastening day for the tech giant, and led to calls for Denham to be handed greater powers.
Denham is also the woman in charge of enforcing the EU's wide-ranging new GDPR data laws, which is also likely to bring the Canadian into contact with Silicon Valley. She told The Observer that her job basically boils down to a simple truth: "Data crimes are real crimes."
Judging by her actions, Denham is ready with handcuffs.
Headcount: 520
Previous rank: 41
Twitter:@ElizabethDenham


7. Jay Hunt, Apple's new European content queen
Apple made a real statement about its content ambitions in hiring Jay Hunt late last year. She is a titan of the British TV industry — a former chief creative officer at Channel 4 with a nose for ideas that have seen her launch shows like "Black Mirror" and "Sherlock."
Exceptionally well-networked, her presence will put Apple one step ahead of Netflix and Amazon in the battle for ideas and talent in Britain, which is the second biggest exporter of TV shows in the world.
6. Carole Cadwalladr, the reporter who exposed Facebook's data secret
Christopher Wylie blew the whistle on Facebook's data breach, but it was Carole Cadwalladr's tenacious reporting that got him to a position where he was comfortable telling his story.
The freelance Observer journalist has since become a vocal thorn in Facebook's side and an ally to those investigating the company and its connection to Cambridge Analytica.
Twitter:@carolecadwalla
5. The cool face of fashion's technology and startup scene, Dame Natalie Massenet
Natalie Massenet has stuck to her 2015 promise to keep a low-profile after stepping down from Net-a-Porter, but she's active behind the scenes with her new investment firm, Imaginary Ventures.
She has teamed up with investor Nick Brown to raise $75 million to invest in beauty and fashion startups, kicking off with beauty brand Glossier and hair-loss prevention firm Keeps.
Total amount raised: $75 million (£57.6 million)
Previous rank: 33
4. Joanna Shields, the ex-Facebook executive running an AI unicorn
(360Leaders placement)
Joanna Shields is one of the most prominent figures in British tech, having run Facebook in Europe and then joining the government as its first internet safety minister.
She returned to the industry in May 2018 as group chief executive of BenevolentAI, a futuristic startup that uses artificial intelligence to aid drug development.
Total amount raised:£157 million
Headcount: 230
Twitter: @joannashields
3. Dr Anne-Marie Imafidon, the computing prodigy championing women in STEM
Anne-Marie Imafidon passed A-Level computing aged 11, and at 28 she's no less of a trailblazer.
She founded the social initiative Stemettes in 2013, which aims to get girls and women into science, technology, engineering, and maths.
In March, on International Women's Day, Stemettes was visited by Prince Harry and Meghan Markle. Later that month, Imafidon interviewed Twitter CEO Jack Dorsey at the British Library.
With the advent of the feminist #MeToo movement, and the distinctly male and monochromatic diversity problem in tech, her message is more pertinent than ever.
Headcount: 5
Twitter:@aimafidon
2. Maria Raga, the boss of London's trendiest fashion marketplace
Depop calls itself the "creative community's mobile marketplace." In other words, it's a trendy website and app for selling clothes and other fashion items.
In charge is Maria Raga, an executive who studied at the University of Valencia before going on to work at Bain, Brazilian ecommerce site Privalia, and GroupOn. She replaced founder Simon Beckerman in 2016, who now works as creative director — "she's able to download my brain and make it a bit more structured," he said in an interview.
In January 2018, the London company landed $20 million to expand to the US, and is also opening physical stores in New York and Los Angeles.
Total amount raised: $43.6 (£33.4 million)
Headcount: 125
Twitter: @MRaga_Depop
1. Anne Boden, the digital bank CEO who hammered out a partnership with RBS
Anne Boden founded Starling Bank in 2014, and while it's not as big as rivals Monzo and Revolut, it could be catching up. It raised £80,000 in May, and Boden told the Financial Times in August that Starling had grown almost fivefold since the start of the year, with 210,000 users. That still puts Starling behind Monzo in raw users, but Boden said that the average Starling account balance is much higher than at Monzo.
Boden also forged a partnership with RBS/Natwest to help build its standalone digital bank, and was awarded an MBE in the Queen's Birthday Honours List. All in all, she's had a good year.
Total amount raised:£58 million
Headcount: 230
Previous rank: 90
Twitter: @AnneBoden
First published by Business Insider