Azmat Yusuf
Founder and CEO, Citymapper
All Londoners can thank Yusuf for being the brains behind Citymapper, the capital's number one way to get about town. New innovations this year include the Citymapper bus and the city's new dockless cycles and scooters from Ofo and Mobike.
Abi Mohamed
Tech lead at CG Ventures
Mohamed and her team have set up CG Ventures, an angel investment firm to fund under-represented founders who are going to change the world.
Caucher Birkar
Professor, Cambridge University
Birkar came to Britain as a refugee 20 years ago and recently won the Field Medal, the most prestigious prize in mathematics.
Tabitha Goldstaub
Co-founder, CognitionX
Tabitha-Goldstaub444.jpg
Tabitha Goldstaub (Daniel Hambury/Stella Pictures)
progress-logo-2018-citi-500.jpg
The Progress 1000, in partnership with the global bank Citi, is the Evening Standard's celebration of the people who make a difference to London life. #Progress1000
Serial entrepreneur Goldstaub is the one making sure we understand artificial intelligence and how it is going to change the world. She's also working hard to ensure women are included in the tech revolution, which is no easy feat. Goldstaub was named head of the Government's AI Council. Her mother is Jane Procter, who edited Tatler.
Chris Baker-Brian
Co-founder and CTO, BBOXX
BBOXX brings power to off-the-grid communities in places like Togo with battery-charging stations powered by solar energy.
Sue Black
Technology evangelist
She saved Bletchley Park and runs Tech Mums, a global community of kick-ass tech women.
Ian Blatchford
Director, Science Museum
He uses his role to ensure science is for everyone, not just those who live in the capital.
Kate Devlin
Senior lecturer, King's College London
Her fascinating research on sex robots is in her book Turned On: Science, Sex and Robots, out later this year.
Michael Dixon
Director, Natural History Museum
He is ensuring future generations are inspired by the wonders of the natural world.
Hannah Fry
Mathematician
An associate professor in cities' mathematics at UCL's Centre for Advanced Spatial Analysis, her new book Hello World focuses on how to be human in the age of algorithms.
Ann Dowling
President, Royal Academy of Engineering
The first-ever female president, and flying the flag for the Year of Engineering 2018.
Rodrigo García González and Pierre-Yves Paslier
Co-founders, Skipping Rocks Lab
Invented Ooho, a biodegradable replacement for plastic made from seaweed.
Poppy Gustafsson
CEO and co-founder, Darktrace
Darktrace uses AI for cyber security and has unicorn status (valuation over $1 billion).
Demis Hassabis
CEO and founder, DeepMind
DeepMind helped put London's AI scene on the map when it was bought by Google for £400 million in 2014.
Anne-Marie Imafidon
CEO, Stemettes
One of the most influential women in UK tech, and her organisation gives girls the skills to take on technology.
Poppy Jamie
Happy Not Perfect
TV presenter turned entrepreneur,she launched a new mindfulness app for stressed millennials.
Neil Mahapatra
Chairman, Oxford Cannabinoid Technologies and managing partner of Kingsley Capital Partners
Leading the charge for research into the potential medical benefits of cannabis.
Eliza Manningham-Buller
Chair, Wellcome Trust
Head of MI5 until 2005, now ensuring the Trust makes a real difference to health.
Dion McKenzie
Co-founder, Colorintech
Splits his time between London and Silicon Valley, and runs his non-profit improving diversity in tech.
Kenneth Mulvany and Joanna Shields (360Leaders placement)
BenevolentAI
Using AI to speed up scientific and drug discoveries.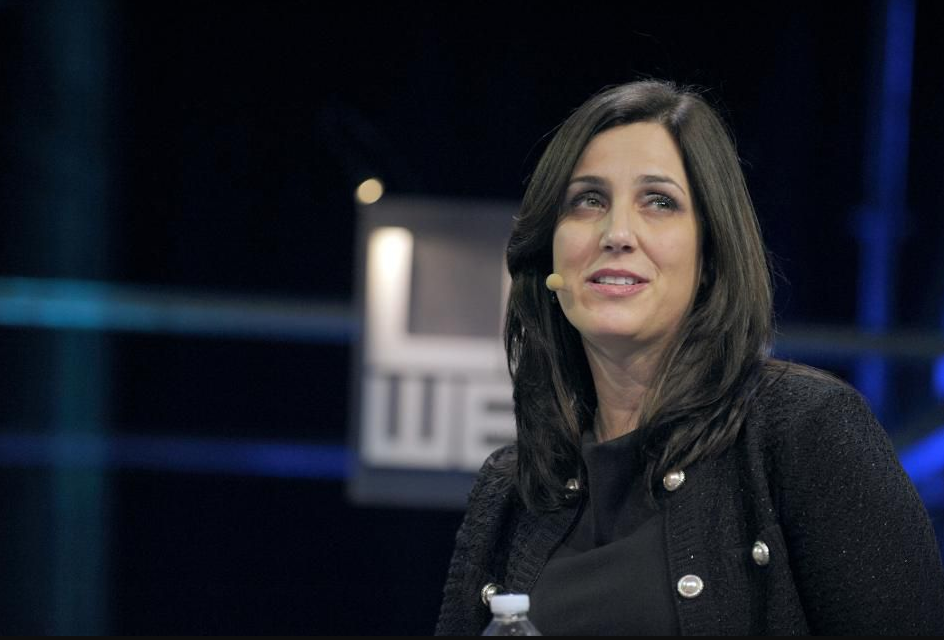 Herman Narula, Rob Whitehead and Peter Lipka
Improbable
Their SpatialOS software is transforming everything from city planning to gaming and medical research.
Jacqueline de Rojas
President, TechUK
Represents 950 member companies in the digital industry.
Marcus du Sautoy
Professor, Oxford University
The UK's most famous mathematician.
Helen Sharman
Astronaut and scientist
The first British astronaut,she was made a Companion of the Order of St Michael and St George for services to science and technology education this year.
Dr Beth Singler
AI & Robots Research Associate, Faraday Institute for Science and Religion
Do robots feel pain?One question anthropologist Singler is asking in her AI and robotics research.
Peter Smith
CEO, Blockchain
Blockchain is providing the means to send, receive, store and trade crypto coins.
Patrick Vallance
Chief scientific adviser to the Government
Former president of R&D at GlaxoSmithKline, he ensures STEM is at the heart of policy- making.
Dr Charlotte Webb
Chief Leopard Officer, Feminist Internet
Started as a project at the University of Arts London, now aiming to make the internet a more equal place.
Riccardo Zacconi
CEO, King Digital Entertainment
Boss of the gaming company behind Candy Crush, he's a pioneer in mobile games knighted by the Italian president.
First published by The Evening Standard