360Leaders Executive Search has acquired the strategic people consultancy firm, PASSIONen, to further build out its ability to serve and partner with dynamic, high-growth, digital businesses.
The acquisition of PASSIONen allows 360Leaders to leverage its strategic thinking to support executive leaders developing their organisations to attract, engage and retain top talent. In addition, it adds further coverage to 360Leaders current position as the leading technology search firm in the Nordics.
As part of the acquisition, PASSIONen's Managing Partner, Rupert Lion, will be joining 360Leaders as Managing Director, Nordics. He will lead the Nordic region for 360Leaders in addition to driving the development of a new, more holistic, proposition for 360Leaders.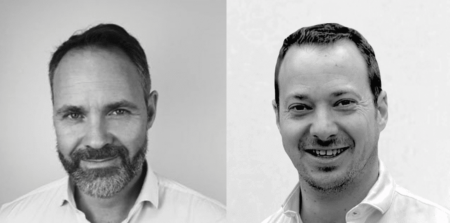 Rupert commented on the acquisition stating: "I am excited to join 360Leaders following PASSIONen's acquisition. We'll soon be unveiling our forward-thinking new proposition for founders, leaders and investors. Through an end-to-end people and talent solution, we want to dramatically change the way they unlock global talent, reduce risk and impact the technology ecosystem."
He added, "This acquisition allows us to bring the PASSIONen thinking to 360Leaders to help drive a more engaging, holistic and effective way to build high growth companies."
Martin Falch, CEO of 360Leaders said: "We are thrilled to announce the acquisition of PASSIONen, as it allows us to expand our business further and to continue innovating in the people and talent sector. The need for an evolutionary shift in this market is evident, and we look forward to playing a critical role in the development of incredible growth stories globally."
For further information, please contact:
Jess Thompson
Head of Marketing
[email protected]
Mobile: +44 (0)20 7038 3838
About 360leaders
360Leaders empowers technology industry's biggest brands, investors and most ambitious start-ups with the talent they need to make their vision a reality. By fostering long term partnerships, 360Leaders support its clients throughout their journey as they scale, with Executive Search, Onboarding and Coaching services appropriate for each stage. Taking pride in building the future of technology, 360Leaders measure their success not only by the speed at which we solve hiring challenges, but by the impact their hires make during their first 12 months.